Kitchen and Bathroom Remodeling, Design and Renovation in St. Petersburg, Clearwater and all areas within Pinellas County, Florida by Licensed and Insured Contractor, Palm Builders Gulfcoast, Inc.
Remodeling your kitchen or bathroom is an excellent way to recoup an investment on home improvements. In most houses it is the kitchen and bath that show the most wear due to daily use.  By updating these rooms you can add significant and immediate value to your home. 
Kitchen Remodeling
By selecting what needs to be refurbished or what needs to be replaced, a Kitchen Remodel can be quite affordable. We will help you every step of the way. We can help you choose cabinets, countertops or flooring and more. From start to completion Palm Builders Gulfcoast, Inc. will be there.  We'll make sure that your project is completed on time and within budget.
Bathroom Remodeling
Palm Builders can remodel your old bathroom and transform it into the room of your dreams.  By paying close attention to your wants and needs and being mindful of your budget, we can completely remodel or upgrade your bathroom.  Just tell us your vision and we'll mirror it and bring it to life building the bathroom of your dreams.  And remember, remodeling your bathroom can add value to your home and give you the sensation of having a new home.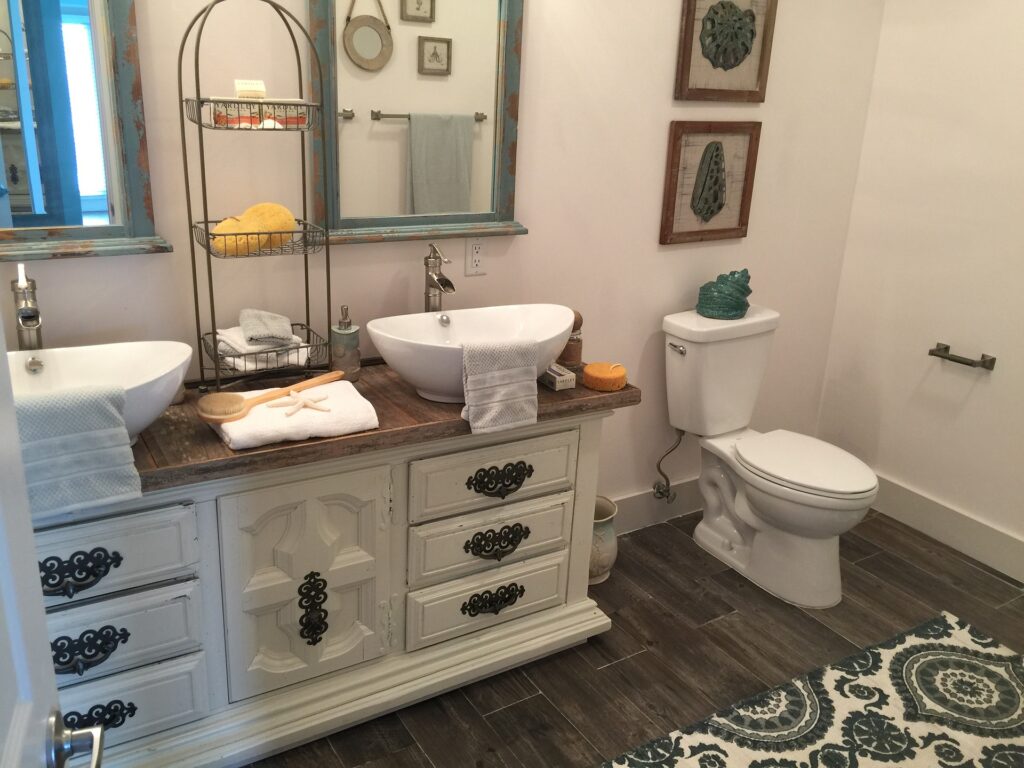 Click here to receive a free design consultation and a free estimate!